Introduction of Mason Fabled Sound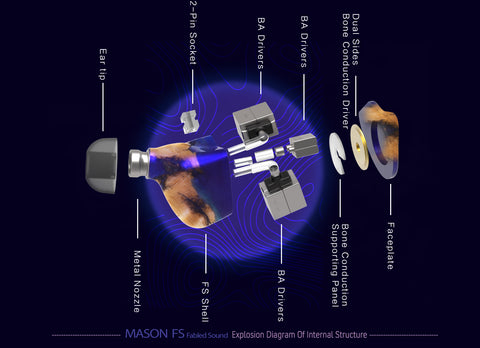 Hybrid Design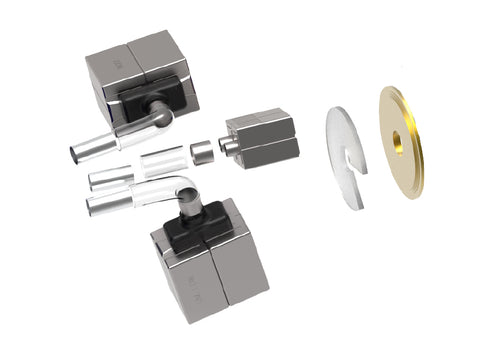 12 Traditional BA Drivers + dBC-s 5-way Crossover
Mason Fabled Sound is configured with 12 Balanced Armature drivers and a dBC-s Dual Sides Bone Conduction System. We used custom-made large-size BA drivers which have significant advantages in soundstage size and distortion control. The bone conduction system contributes to the full range refinement by adding weight and density to the sound. This guarantees that the Mason Fabled Sound can deliver an extraordinarily natural and realistic sound.
MASON FS  BA + dBC-S
MASON FS Uses a dual side piezoelectric bone conduction driver. The driver is placed in between two supporting plates. At the center of the driver is the vibration board covered by ceramic coating on both the front and back.
MASON FS BA+ Bone Conduction—Wider Frequency Response Range, Higher Sensitivity.
The bone conduction driver now shares a larger conduction area with the shell (double sides conduct with the shell), which vastly increases the transmission efficiency and sensitivity.
dBC-s has an effective frequency response range from 500Hz to 20kHz, which carries out a full-range refinement.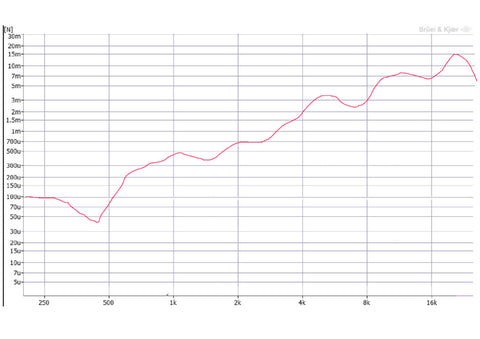 Working Principle Of Bone Conduction
The bone conduction drivers are made using metal vibration pieces that are covered by piezoelectric ceramics. The ceramic layers will bend the metal vibration pieces to make micro-vibrations according to the changes of input alternating voltage.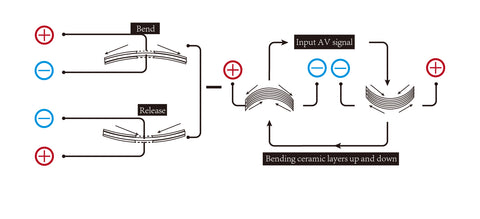 More Comprehensive Hearing Experience Using Bone Conduction And Air Conduction
The sound of bone conduction:
When we eat a biscuit, we hear it crack because vibrations are transmitted through our teeth and skull to our inner ear. Bone conduction sounds can be heard as we eat, drink or scratch our heads.
Early application:
Ludwig van Beethoven, the famous 18th-century composer who was almost entirely deaf, discovered Bone Conduction. Beethoven found a way to hear the piano's sound through his jawbone by attaching a rod to his piano and clenching it with his teeth.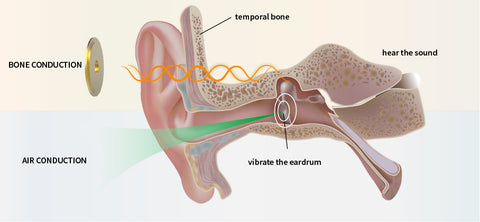 Path: AV signal-Bone Conduction Drivers- Skull- Cochlea- Acoustic Nerve
MASON FS (Fabled Sound)stabilization process
The stabilization process is complicated since it involves resin molding and wood strengthening, two major subprocesses.  This requires evacuating air from wood, leaving it in a vacuum, and injecting resin into the wood. The final trimming die requires a unique mold coloration process. In the process of pressing, A pressure chamber exerts constant pressure in order to discharge bubbles from the resin. Ultimately, the finished good is a high-density completed handicraft.
CNC Numerical Precise Crafting
CNC is a very complex process involving high precision. In the production process, the cutting depth and cutting diameter require highly accurate calculations. The calculation results directly affect the final yield.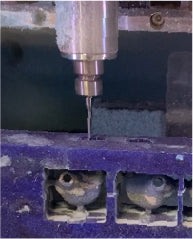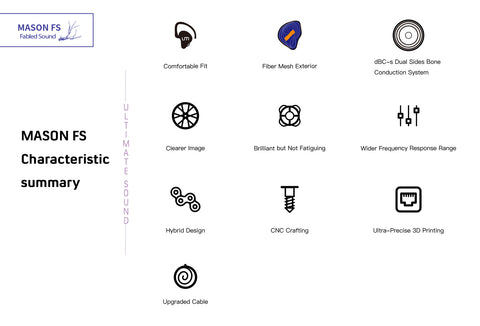 Cable UM Attila-Black Fiber
Coating Material:  PVC Shielding and Nylon Protective Sleeve
Wire Material:  OCC Copper Wires and Isolator
 Wire Gauge:   26 AWG
Wire Counts:  4 Wires and 4 Isolation Layers
Sound Performance:  High
Softness:  Medium
Anti-interference:   Strong
Level:   High-end 
Environmental Friendly Level:  High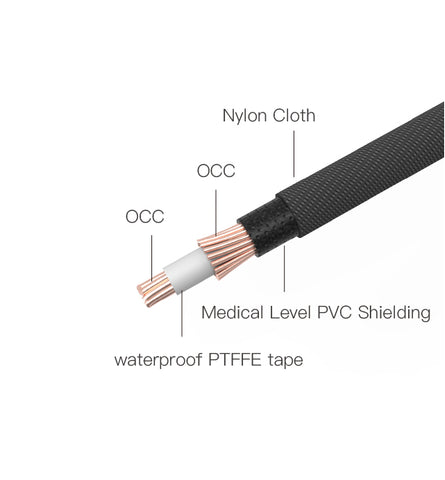 UM Attila cable is manufactured by PWAudio-an audio cable company located in Hong Kong. The cable is developed with maximum performance utilization. Meanwhile, it meets ergonomic and environmental protection standards.
The wire is made of OCC copper, PVC Shielding, Nylon protective sleeve, metal Y-splitter and chin-slider, 2pin flush sockets, 4.4mm termination.
The shielding edition has four conductors and four independent shieldings. It utilizes a 5-polarity design—including left-positive, left-negative, right-positive, right-negative, and ground. The ground wire is only for isolation purposes, and it is independent.  Independent shielding reduces external and internal interference, resulting in darker GE background and better GE resolution.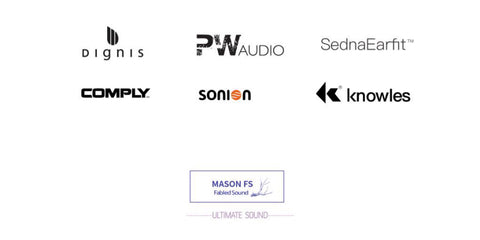 Specifications
Product Name: Mason Fabled Sound Special Edition
Headphone Type:  BA+ Bone Conduction
Driver  Counts:   13 Drivers
Sensitivity:   @1kHz-116dB
Frequency Response Range:  20Hz-35kHz
Socket:   2-pin Socket
Shells:   Prestige Stabilized material + Resin
Crossover:  5-way Crossover
Impedance:    19Ω
Configuration:    4 Bass Drivers + 4 Mids Drivers +2 Mid-Treble Drivers + 2 Treble Drivers +Full Range Bone Conduction Driver
Cable:   UM Attila Custom Cable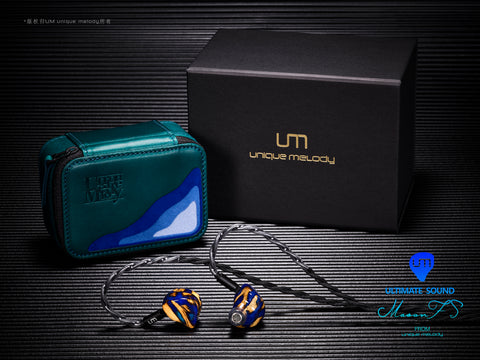 Packaging And Accessories
Headphones:  One pair of MASON FS (Fabled Sound)
Cable:  UM Attila Custom Cable
Case:  UM "ESP" Double Drawer Black Gift Box
Carrying Case:  Dignis Turquoise Leather Case
Warranty Card:  Warranty Card
Others:   Premium Grey Cleaning Pad
Eartips:  AZLA SednaEarfit Xelastec  SS/MS/M+ Silicone  S/M/L